MISSION
G.R. Medical College, Hospital & Research Centre delivers unparalleled care for each patient's unique needs with the most advanced technology for the best possible outcomes.
To build an enduring edifice of character and empathy among students and faculty members.
To inculcate high moral, ethical and professional standards among students and to improve their overall personality as well as inculcate compassionate behavior.
VISION
To establish G.R. Medical College, Hospital & Research Centre as an Institution of international repute in the field of Medical Education, Hospital Health Care & community outreach and Medical Research
To create an atmosphere of continuous learning keeping abreast with fast-changing theories and techniques in Medicine and its allied specialties
To develop and provide professionally qualified doctors for augmenting the nation's human resources through Bio-Medico-Socio-Epidemiological scientific research.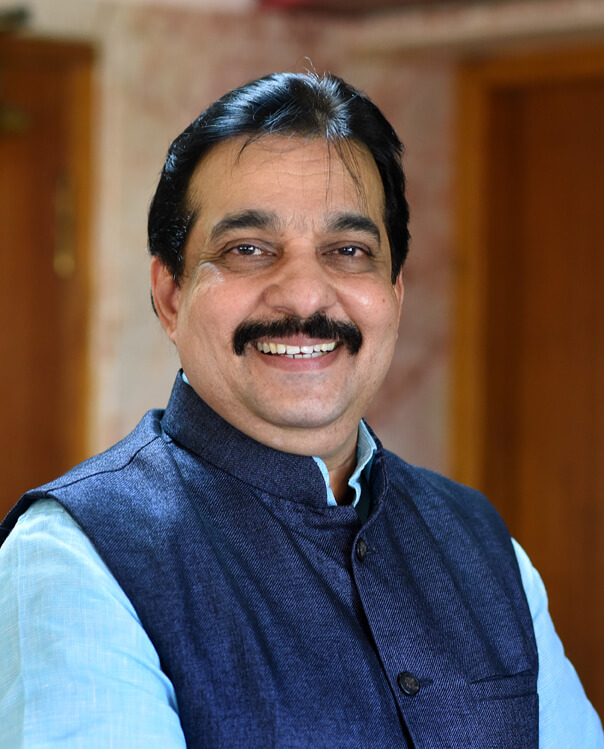 G.R. Medical College, Hospital & Research Centre was born out of the educational vision of the Founder Chairman Shri S. Ganesh Rao, a young entrepreneur, educationist and a well-known personality. Being futuristic, he could foresee the changes in the environment and make strategic moves to build a better society. Enterprising, spirited and ever smiling personality of Sri. S Ganesh Rao, is a classic example of hope, determination and achievement. A man with golden dreams and enthusiasm of converting dreams into reality. Sri. S Ganesh Rao is a self-made man, wealthy yet simple, humble and compassionate who has dedicated his life to the service of mankind. The establishment of this Institute is the manifestation of the guiding philosophy of his life. His struggles and achievements have been richly rewarded and recognized and has earned a fair share of them.
ABOUT THE TRUST
G.R. EDUCATION TRUST is a parent body of G.R. Medical College, Hospital & Research Centre which was established by the Founder Chairman Shri S. Ganesh Rao in the year 1996 by introducing the first University affiliated design course in India. It provides highly innovative skill oriented courses which empower the new generation to get the right career break in these fields. The Trust was started with a pioneering vision to provide qualitative education by applying innovative and dynamic pedagogical techniques. Since inception, the Trust has focused on providing Education and Health Care Services with dedication and commitment.
ABOUT THE COLLEGE
G.R. Medical College, Hospital & Research Centre stands apart amongst all the medical colleges in Mangalore because of its unique topography, connectivity and persistent leadership in medical training and health care for common man. The College is a leading provider of professional Medical Education in the country, integrating highest standards of academic excellence with ethics and spirituality and providing Health Care to the Society.The Institution not only provide students with quality education but also groom them to face life with confidence. Excellence in education is the driving principle at G.R. Medical College, Hospital & Research Centre. No effort is spared in providing students with a focused academic environment which nurtures complete development of personality.
CHAIRMAN'S MESSAGE
Welcome to G.R. Medical College, Hospital & Research Centre
I feel confident that the ideas, impressions and images, I had about medical education as in cherished dreams are now unfolding and taking shape. A place where we explore fundamental questions of meaning, pursue creative achievement, and advance basic and applied research. And we do so joined together in common service to the world of knowledge and the betterment of humanity. We at G.R. Medical College, Hospital & Research Centre are committed to provide quality education in a highly competitive, congenial and healthy environment along with the best infrastructure.I strongly believe that "The price of success is sustained hard work, unflinching desire, dedication and determination."